Version
Download

24

File Size

4.00 KB

File Count

1

Create Date

November 13, 2017

Last Updated

July 27, 2018
Volume-7 Issue-6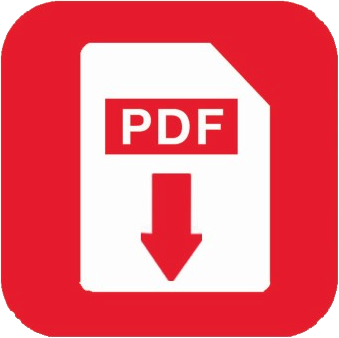 Download Abstract Book
S. No

Volume-7 Issue-6, January 2018, ISSN: 2231-2307

 (Online)




Published By: Blue Eyes Intelligence Engineering & Sciences Publication Pvt. Ltd.

Page No.

1.

Authors:

Muhammad Awais Umar, Mujtaba Hussain, Basharat Rehman Ali, Muhammad Numan

Paper Title:

Super (a,1)-Tree-Antimagicness of Sun Graphs

Abstract: Let be a finite simple graph with  vertices and  edges. An  edge-covering of  is a family of subgraphs  such that each edge of  belongs to at least one of the subgraphs, If every subgraph  is isomorphic to a given graph, then the graph  admits an -covering. A graph  admitting H covering is called an-antimagic if there is a bijection  such that for each subgraph of  isomorphic to, the sum of labels of all the edges and vertices belonged to  constitutes an arithmetic progression with the initial term  and the common difference.  For, the graph  is said to be super-antimagic and for  it is called -supermagic. In this paper, we investigate the existence of super-antimagic labeling of Sun graphs, its uniform subdivision, disjoint union of sun graphs and its uniform subdivision denoted by mSGn and mSGn(r) respectively, where r, m ≥ 1.

Keywords: Sun graph, uniform subdivided Sun graph, su- per (a, 1)-S3-antimagic, super (a, 1)-S3(r)-antimagic, disjoint union of Sun graph mSGn and its uniform subdivision mSGn(r). MR (2010) Subject Classification: 05C78, 05C70.


References:

Baa, M., Kimáková, Z., A. Semaniová-Feovíková and Umar, M.A., Tree-Antimagicness of Disconnected Graphs, Mathematical Problems in Engineering, Vol. 2015, Article ID 504251, 4 pages, http://dx.doi.org/10.1155/2015/504251.

Baa, M., Brankovic, L., Semaniová-Feovíková, A., Labelings of plane graphs containing Hamilton path, Acta Math. Sinica - English Series, 2011, 27(4), 701–714.

Baa, M., Miller, M., Phanalasy, O., Semaniová-Feovíková, A., Super d-antimagic labelings of disconnected plane graphs, Acta Math. Sinica - English Series, 2010, 26(12), 2283–2294.

Baa, M., Lin, Y., Muntaner-Batle, F.A., Rius-Font, M., Strong labelings of linear forests, Acta Math. Sinica - English Series, 2009, 25(12), 1951–1964.

Baa, M., Miller, M., Super edge-antimagic graphs: A wealth of problems and some solutions, Brown Walker Press, Boca Raton, Florida, 2008.

Baa, M., Numan, M., Shabbir, A., Labelings of type (1,1,1) for toroidal fullerenes, Turkish Journal of Mathematics, 2013 37, 899–907.

Figueroa-Centeno, R.M., Ichishima, R., Muntaner-Batle, F.A., The place of super edge-magic labelings among other classes of labelings, Discrete Math., 2001, 231, 153–168.

Gutiérrez, A., Lladó, A., Magic coverings, J. Combin. Math. Combin. Comput., 2005, 55, 43–56.

Inayah, N., Salman, A.N.M., Simanjuntak, R., On --antimagic coverings of graphs, J. Combin. Math. Combin. Comput., 2009, 71, 273–281.

Inayah, N., Simanjuntak, R., Salman, A.N.M., Syuhada, K.I.A., On --antimagic total labelings for shackles of a connected graph , Australasian J. Combin., 2013, 57, 127–138.

Jeyanthi, P., Selvagopal, P., More classes of -supermagic graphs, Internat. J. Algor. Comput. Math., 2010, 3, 93–108.

Lih, K.W., On magic and consecutive labelings of plane graphs, Utilitas Math., 1983, 24, 165–197.

Lladó, A., Moragas, J., Cycle-magic graphs, Discrete Math., 2007, 307, 2925–2933.

Marr, A.M., Wallis, W.D., Magic Graphs, Birkhäuser, New York, 2013.

Maryati, T.K., Baskoro, E.T., Salman, A.N.M., -(super)magic labelings of some trees, J. Combin. Math. Combin. Comput., 2008, 65, 198–204.

Maryati, T.K., Salman, A.N.M., Baskoro, E.T., Supermagic coverings of the disjoint union of graphs and amalgamations, Discrete Math., 2013, 313, 397–405.

Ngurah, A.A.G., Salman, A.N.M., Susilowati, L., -supermagic labelings of graphs, Discrete Math., 2010, 310, 1293–1300.

2.

Authors:

Mahmoud Al-Zyood

Paper Title:

The Impact of using GIS on the Selection of ATM Sites and Their Effect on Profitability

Abstract: This paper focuses on the factors that influence the locations of automated teller machines (ATMs) and their impact on profitability using Geographic Information System (GIS). ATM services represent relatively expensive operations for banks, who seek to meet consumer demands with optimum cost efficiency. The increasing availability of computer technologies to study and monitor user behaviors have opened many new areas for banks to streamline their operations, and one novel application is the use of GIS to determine the optimum location of ATMs to meet consumer demand and maintain market competitiveness related to strategic decisions. GIS can help banks to analyze competitors in order to maintain current market share and try to expand in the future for continuity and improve the quality of services provided. This paper undertakes a review of literature related to this topic, concluding that it is important to locate ATMs using the best strategies to achieve bank objectives in the short and long term, and that GIS can greatly assist in this by enabling banks to identify the optimum location for ATMs to meet consumer demand, achieving the strategic aim of maintaining and increasing market share and competition to attract and keep customers and increase profitability. Furthermore, it is recommended that future studies explore the incorporation of social media analytics in banking strategy relative to GIS and the placement of ATMs.

Keywords: ATM, GIS, Profitability, Location


References:

1. Fernandes, L. (2007). The location intelligent enterprise: Enhancing business intelligence with location [online]. DM Insights on Location. Available at: https://www.directionsmag.com/article/2629 [last accessed 26 Oct. 2017].
2. Ismail, W. M. (2001). Geographic information system, demographic spatial analysis and modeling. MSc thesis, School of Housing, Building and Planning, University Science Malaysia. Available at: http://www.hbp.usm.my/thesis/HeritageGIS/thesis.htm [last accessed 26 Oct. 2017].
3. Jafrullah, M., Uppuluri, S., Rajopadhaye, N., and Srinatha Reddy, V. (2003). An integrated approach for banking GIS. Business GIS, Map India Conference, March 2003.
4. Lee, H. Y. and Kim, E. M. (1997). The study of bank branch location through GIS techniques: The case of Kang Nam Gu, Seoul. Geographic Information System Association of Korea Publication, 5(1), Serial Number 8, 11-26.
5. Miliotis, P., Dimopoulou, M. and Giannikos, I. (2002). A hierarchical location model for locating bank branches in competitive environment. International Transactions in Operational Research, 9(5), 549-565.
6. Min, H. (1989). A model-based decision support system for locating banks. Information and Management, 17(4), 207-215.
7. Mylonakis, J., Malliaris, P. and Siomkos, G. (1998). Marketing-driven factors influencing savers in the Hellenic bank market. Journal of Applied Business Research, 14(2), 109-16.
8. Olsen, L. M. and Lord, J. D. (1979). Market area characteristics and branch bank performance. Journal of Bank Research, 10(2), 102-110.
9. Zhang, L. and Rushton, G. (2008). Optimizing the size and locations of facilities in competitive multi site service systems. Computers & Operations Research, 35(2), 327-338.
10. Butt, A. I., & Al-Ramadan, B. (2005). Usefulness of Geodemographics & GIS for Banking Sector in Pakistan. Term Paper. pdf.
11. Basar, A., Kabak, Ö., & Ilker Topcu, Y. (2017). A Decision Support Methodology for Locating Bank Branches: A Case Study in Turkey. International Journal of Information Technology & Decision Making, 16(01), 59-86.
12. Genevois, M. E., Celik, D., & Ulukan, H. Z. ATM Location Problem and Cash Management in ATM's. Murphy, R. E. (2017). The central business district: a study in urban geography. Routledge.
13. Endro, T., Taher, A., Zainul, A., & Nayati, U. H. (2017). The Influence of Business Location On Competitive Environment, Competitive Strategy, And Rural Banks Performance On The Example Of Bank Perkreditan Rakyat. Russian Journal of Agricultural and Socio-Economic Sciences, 65(5) (2017)
14. Paradi, J. C., & Zhu, H. (2013). A survey on bank branch efficiency and performance research with data envelopment analysis. Omega, 41(1), 61-79.
15. Paradi, J. C., & Zhu, H. (2013). A survey on bank branch efficiency and performance research with data envelopment analysis. Omega, 41(1), 61-79.
16. Farahani, R. Z., Rezapour, S., Drezner, T., & Fallah, S. (2014). Competitive supply chain network design: An overview of classifications, models, solution techniques and applications. Omega, 45, 92-118.
17. Sher, F. A. I. S. A. L., TARIQ, M., & JAN, F. A. (2015). Financial performance of banks in Pakistan: a comparative analysis of public and private sectors. VFAST Transactions on Education and Social Sciences, 6(2).
18. Franco Halpert, D. (2012). Assessment of the centre of gravity technique for the solution of the facility location problem (Bachelor's thesis, Universidad de La Sabana).

3.

Authors:

P. Manimegalai, U. S. Ragupathy

Paper Title:

Medical Evaluation of Improved Label Fusion Based Haematoma Segmentation In Traumatic Brain Injury Images

Abstract: Atlas based segmentation is a well-known method of automatically computing the segmentation. When multiple atlases are available, then each atlas can be used to compute a 'label', which is an estimation of the ground truth segmentation of a target image. By combining these labels, a more accurate approximation of the ground truth segmentation can be made. In the proposed work, the axial view of brain CT image for target and prelabelled images are taken for haematoma segmentation. The canny edge detection is performed to detect the wide range of edges in the images. The edge detected images are registered by using the rigid transformation method to spatially align one image to fit into another. The atlas images are selected based on the fixed threshold value and all the selected atlases are combined by using Selective and Iterative Method of Performance Level Estimation (SIMPLE) algorithm in label fusion process for the accurate segmentation of haematoma. The label fusion process is performed for a set of 6 labelled images and 10 target images and from the results it is observed that the error is reduced by 3% and similarity coefficient is increased by 16%, which indicates that the proposed method performs better when compared to the existing method.

Keywords: Multi Atlas based segmentation, Registration, Edge Detection, label fusion, Brain Images, SIMPLE


References: 

1. Chengwen Chu and Masahiro Oda (2017), 'Multi-Atlas Pancreas Segmentation: Atlas Selection based on Vessel Structure', Medical Image Analysis, ELSEVIER, vol. 39, pp.18-28.
2. Christian Ledig , Rolf A. Heckemann , Alexander Hammers , Juan Carlos Lopez and F.J . Virginia (2015), 'Robust Whole-Brain Segmentation: Application to Traumatic Brain Injury', Medical Image Analysis, ELSEVIER, vol. 21, pp.40-58.
3. Eva M. van Rikxoort and Yulia Arzhaeva (2010), 'Adaptive Local Multi-Atlas Segmentation: Application to the Heart and the Caudate Nucleus', Medical Image Analysis, vol. 14, Issue 1, pp.39–49.
4. Heckemann and Hejnal (2006), 'Automatic Anatomical Brain MRI Segmentation Using Combining Label propagation and Label Fusion', NeuroImage, vol. 33, no.1, pp.115-126.
5. Irimia A and Toga G (2011), 'Comparison of Acute and Chronic Traumatic Brain Injury Using Semi-Automatic Multimodal Segmentation of MR Volumes', Journal of Neurotrauma, vol. 28, pp.2287– 2306.
6. Isgum I and Staring M (2009), 'Multi-Atlas-Based Segmentation with Local Decision Fusion Application to Cardiac and Aortic Segmentation in CT Scans', IEEE Transactions on Medical Imaging', vol. 28, no. 7, pp. 1000–1010.
7. Klein S, Staring M and Pluim S (2008), 'Automatic Segmentation of the Prostate in 3D MR images by Atlas Matching Using Localized Mutual Information', Journal of Medical Physics, vol. 35, no. 4, pp.1407-1417.
8. Langerak T.R. and van der Heide U.A. (2015), 'Improving Label Fusion in Multi-Atlas Based Segmentation by Locally Combining Atlas Selection and Performance Estimation', Computer Vision and Image Understanding, ELSEVIER, vol.130, pp.71-79.
9. Langerak T.R. and Kotte T.J (2010), 'Label Fusion in Atlas-Based Segmentation Using a Selective and Iterative Method for Performance Level Estimation(SIMPLE)', IEEE Transactions on Medical Imaging, vol 29, no.12, pp.2000-2008.
10. Meritxell Bach Cuadra and Jean-Philippe (2004), 'Atlas-Based Segmentation of Pathological MR Brain Images Using a Model of Lesion Growth', IEEE Transactions on Medical Imaging, vol.23, no.10, pp.1301-1314.
11. Rohlfing, Brandt T, Menzel R and Maurer R (2004), 'Evaluation of Atlas Selection Strategies for Atlas-Based Image Segmentation with Application to Confocal Microscopy Image of Bee Brains', Neuroimage, vol. 21, pp. 1428-1442.
12. Sabuncu and Golland (2010), 'A Generative Model for Image Segmentation Based on Label Fusion', IEEE Transactions on Medical Imaging, vol. 29,no.10, pp.1714–1720.
13. Wachinger and Karl Fritscher (2010), 'Contour Driven Atlas Based Segmentation', IEEE Transactions on Medical Imaging', vol. 34, no. 12, pp.2492-2502.
14. Warfield and William M. Wells (2004), 'Simultaneous Truth and Performance Level Estimation (STAPLE): An Algorithm for the Validation of Image Segmentation', IEEE Transactions on Medical Imaging, vol. 23, no.7, pp.903-901.
15. Xabier and Solorzano (2009), 'Combination Strategies in Multi-Atlas Image Segmentation: Application to Brain MR Data', IEEE Transactions on Medical Imaging, vol. 28, no. 8, pp.1266-1277.
https://ijsce.org/wp-content/uploads/2017/08/IJSCE_BG.png
0
0
IJSCE Journal
https://ijsce.org/wp-content/uploads/2017/08/IJSCE_BG.png
IJSCE Journal
2017-11-13 09:47:18
2018-07-27 08:14:33
Volume-7 Issue-6