Version
Download

28

File Size

4.00 KB

File Count

1

Create Date

January 1, 2018

Last Updated

July 27, 2018
Volume-8 Issue-1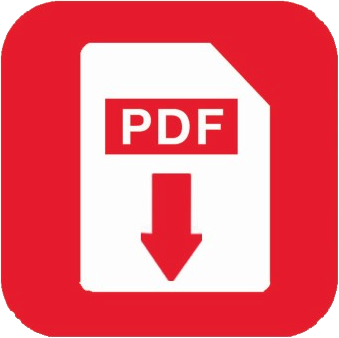 Download Abstract Book
S. No

Volume-8 Issue-1, March 201

8, ISSN: 2231-2307

 (Online)




Published By: Blue Eyes Intelligence Engineering & Sciences Publication Pvt. Ltd.

Page No.

1.

Authors:

Naveen Kumar, Vikas Kumar 

Paper Title:

Global Warming - An Aspect of Destruction

Abstract: Global warming is the rise in average temperature of the atmosphere of the earth due to the increase in greenhouse gases, solar variation, aerosols and shoot effect. Here we discuss effect of global warming effect on environment and its solution.

Keywords: Global Warming, Environment and Its Solution.


References: 

2.

Authors:

Amruta V. Anasane

Paper Title:

An Approach for Diabetic Retinopathy Detection using Image Processing Techniques

Abstract: The medical system for computer-aided screening and grading of diabetic retinopathy which is depended on reliable detection of retinal lesions in infected images. The automatic detection of both microaneurysms and hemorrhages in color fundus images is described and validated in this paper. The various such as Gaussian Mixture Model, the k-nearest neighbor and support vector machine (SVM), Ada Boost are accepted to be analyzed for classifying retinopathy lesions from non-lesions. SVM classifiers are found to be the classifiers for bright and red lesion categorization. This lesion classification problem deals with unstable data sets and SVM or mixture classifiers derived from SVM using more classification error due to the data imbalance. Diabetic retinopathy is a difficulty of diabetes that can lead to impairment of vision and even blindness. It is the most common cause of blindness in the working age population. DR can be manage using available treatments, which are effective if diagnosed early. Since DR is asymptomatic until late in the disease process, regular eye fundus examination is necessary to check any changes in the retina. The several ways in which image analysis helps to examine DR from colour fundus images of the human retina. In order to give contribution, the image enhancement, by which the contrast and the sharpness of the images are enhanced to reduce noise.

Keywords: Fundus images, SVM, Diabetic retinopathy (DR), micro aneurysms (MA) and hemorrhages (HE) etc.


References:

Nayak, J., Bhat, P.S., Acharya, R., Lim, C., Kagathi, M. Automated identification of diabetic retinopathy stages using digital fundus images. J Med Syst 2008;32(2):107–115.

Acharya, R., Chua, C.K., Ng, E., Yu, W., Chee, C. Application of higher order spectra for the identification of diabetes retinopathy stages. J Med Syst 2008;32(6):481–488.

Adarsh, P., Jeyakumari, D. Multiclass svm-based automated diagnosis of diabetic retinopathy. In: Communications and Signal Processing (ICCSP), 2013 International Conference on. IEEE; 2013, p. 206–210.

Philip, S., Fleming, A.D., Goatman, K.A., Fonseca, S., Mcnamee, P., Scotland, G.S., et al. The efficacy of automated disease/no disease grading for diabetic retinopathy in a systematic screening programme. Brit J Ophthalmol 2007;91(11):1512–1517.

Yuan, J. Wang, B. Li, and M. Meng, "Saliency based ulcer detectionfor wireless capsule endoscopy diagnosis," IEEE Trans. Med. Imag., Apr. 2015.

Mahapatra and Y. Sun, "Mrf-based intensity invariant elastic registrationof cardiac perfusion images using saliency information," IEEETrans. Biomed Eng., vol. 58, no. 4, pp. 991–1000, Apr. 2011.

Li, A. Sousa, L. Mendonc¸a, and A. Campilho, "Automaticlocalization of the optic disc by combining vascular and intensityinformation." Computerized medical imaging and graphics, vol. 37, no.5-6, pp. 409–17, 2013.

Sheet D, Garud H, Suveer A, Mahadevappa M, Chatterjee J (2010) Brightness preserving dynamic fuzzy histogram equalization. IEEE Trans Consum Electron 56(4):2475–2480

Garud H, Sheet D, Suveer A, Karri PK, Ray AK, Mahadevappa M, Chatterjee J (2011) Brightness preserving contrast enhancement in digital pathology. In: 2011 International conference on image information processing, New York, pp 1–5

Akram MU, Khalid S, Khan SA (2013) Identification and classification of microaneurysms for early detection of diabetic retinopathy. Pattern Recogn 46:107–116. doi: 10.1016/j.patcog. 2012.07.002

Mubbashar M, Usman A, Akram MU (2011) Automated system for macula detection in digital retinal images. In: International conference on information and communication technologies, pp 1–5

Sekhar S, Al-Nuaimy W, Nandi AK (2008) Automated localisation of optic disk and fovea in retinal fundus images.In: 16th European signal processing conference, Lausanne, pp 1–5

3.

Authors:

S. Sathyajith, M. Naveen, S. Bharathivasan, A. S. Hariharan, M. Manoj Kumar

Paper Title:

 

Risk Management in Construction Project

Abstract: There is an several kind of risk occurrence due to increasing of construction projects which leads to excessive effects in time and cost basis. It is based on identification, evaluation and management of risk in construction project. Finally, we provide the suggestion to avoid risk and how to rectify the following risk occurrence. That's why we collected the data in Gantt chart from construction officials and also to receive the information about construction project by questionnaire. From that we analyses the risk by using software like primavera. The data collection is based on two suspects as government and private organization. Apart from that, we referred number of journals which gave some ideas to manage the risk and provide the solution to avoid risk during construction work and also provide kind of solutions for construction risk sector.

Keywords: Gantt Chart, Primavera, Risk Identification, Risk Assessment, Risk Factors, Risk Control.


References:

Construction Delays Causing Risk On Time and Cost by Chidambaram Ramanathan, SP Narayanan and Arazi B Idrus.

Risk Management In Construction Management by Manoj Kumar

Cost and Schedule - Control Integration Issues & Needs by William J.Rasdorf & Osama Y.Abudayyeh.

Risk Management In Building Projects by Adan Enshassi, Jaser Abu Mosa.

Risk Management In Construction Project by Mubin M.Shaikh.

Contractor Risk Management Practices by Lucien Wright.

Construction Project Management by K.K.Chitkara.
https://ijsce.org/wp-content/uploads/2017/08/IJSCE_BG.png
0
0
IJSCE Journal
https://ijsce.org/wp-content/uploads/2017/08/IJSCE_BG.png
IJSCE Journal
2018-01-01 07:01:20
2018-07-27 08:17:38
Volume-8 Issue-1